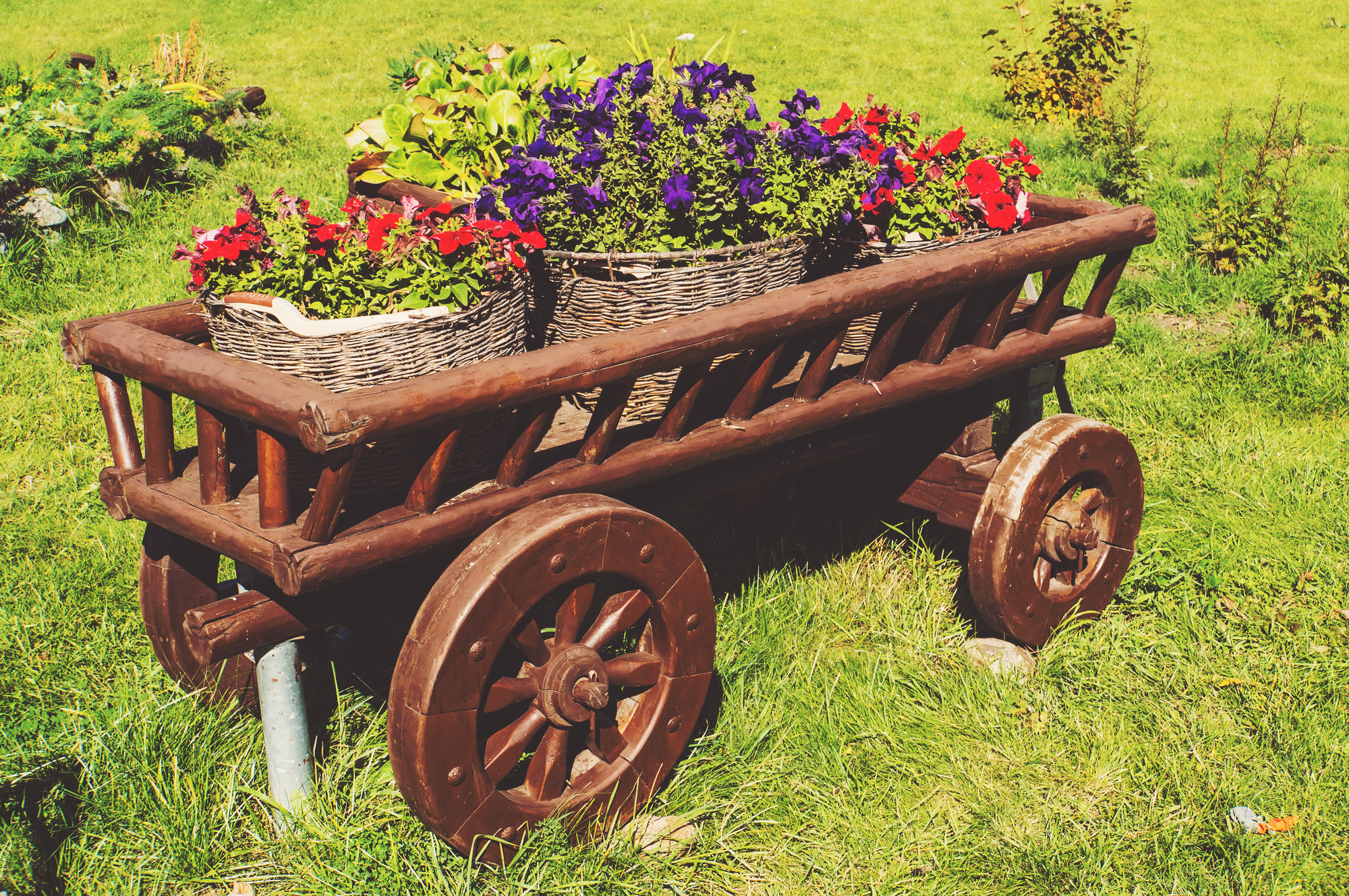 As the season changes from the hot and long days of summer to the cooler and shorter days of fall, you may find yourself wondering what to do with your planter garden. Planters are one of the best ways to garden small spaces like a deck or patio. However, they can also be used in large gardens, where they make for great features.
Top 3 Fall Planter Ideas for Your Garden
Planter gardens are usually put together during spring because that is the season where they bloom beautifully, grow lush, and even overflow their planters. Also, during this time is when planters can be styled using various plants and flowers. The following are some planter ideas that make for a beautiful garden that will bloom all through fall, and possibly, into winter.
1. Green Hues
This fall planter idea incorporates soft textures and bright tones, which light up whatever colored planter you have. It consists of four different flowers which bring unique qualities to any garden. The first flower is the Restio multiflorus, which is a wispy grass-like plant that grows about 3-4ft tall and produces brown seed heads during winter.
Then, the second flower is the Liberta peregrinans, known for having warm tones of narrow leaves, reaching about 2ft tall. The Coleonema pulchellum and Euphorbia amydaloides robbiae are the other flowers that complete this fall planter idea. The former is a foot tall plant that has rounded green leaves, while the latter consists of green and gold foliage that glows in the autumn light.
2. Lime with a Twist of Chocolate
In this planter, you combine the willowy burgundy Agonis, with the lime-colored Grevillea and Heuchera. For that perfect fall garden look, they should be planted in egg-shaped pots and placed behind a wooden background to create a rustic vignette. The Agonis flower produces burgundy foliage, while the Heuchera introduces ruffled plum-toned leaves which grow in a mound of about a feet and a half tall. Lastly, the Grevillea which is a slow spreader matures into a shade of lime over time, although it initially starts out as coppery saw-toothed leaves.
3. Tinge of Bronze
Foliages of bronze and chartreuse mingle in this single fall garden planter idea. You can use the Pieris Forest Flame, which is a red flower that fades to pink and later dark green upon maturity. The other flower can be the Dryopteris erythrosora, which blends a variety of colors such as copper, gold, and pink. At their peak, these flowers can tower to a height of about 16 inches, depending on the size of the planter used. Another flower to include in this beautiful fall planter is the Little John Azalea, which is largely made up of bronze leaves that can reach a height of 6ft and above.
Towards the end of summer and the beginning of fall, flowers start to wither and look a bit tired, leaving homeowners at a loss for what to do with them. However, with these great fall planter ideas, which you can incorporate into your garden, deck, or patio, your landscape is guaranteed to look beautiful all through the fall season. For more fall planter ideas or to help you set it up, you can Contact Us at Levy's Lawn & Landscape today!