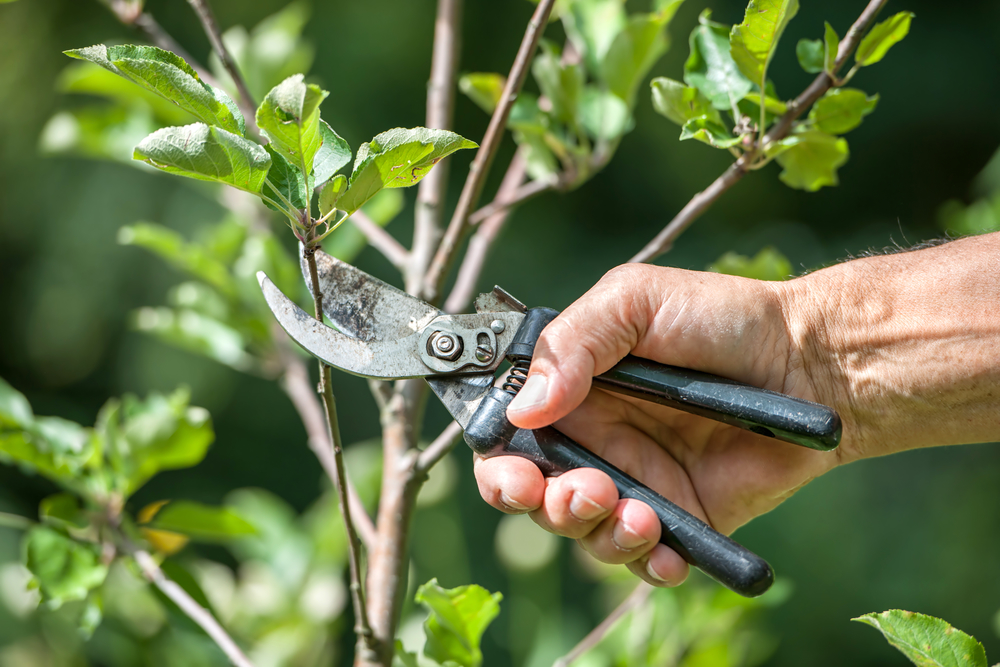 It's fall and you've trimmed back the lavender, snipped the Hydrangeas, and pruned your Scotch heathers. Are you eyeing the rest of your yard with itching pruning fingers? Here's a guideline for pruning some of the other plants in your garden:
Spring blooming plants such as forsythia, quince, azaleas, Bridal wreath spirea and other shrubs should be pruned immediately after they flower.
Roses that only yield one flower each growing season, including Damasks and Mosses, bloom on old wood and should be pruned in the summer after flowering.
Gardenias should be pruned right after their bloom.
For deciduous shrubs, including Red Elderberry, Devil's Club, Twinberry, Nootka Rose and Sticky Currant, wait until the winter, when they're dormant.
Hold off on pruning this list until late spring, after the last frost:
Fuchsia thymifolia or Fairy Fuchsia
Citrus, including lemons
Brugmansia/ Datura or Angel's Trumpet
Loropetalum chinense or Fringe Flower
Ginger
Salvia leucantha or Mexican Bush Sage (and other tender sages)
Polystichum polyblepharum or Tassel Fern
Tibouchina urvilleana or Princess Flower
Passiflora or Passionflower Vines
Pelargoniums or traditional Geraniums
Dicksonia antarctica or Tasmanian Tree Fern
Need help with the big trees or hedges? Give us a call at (360) 265-5231.