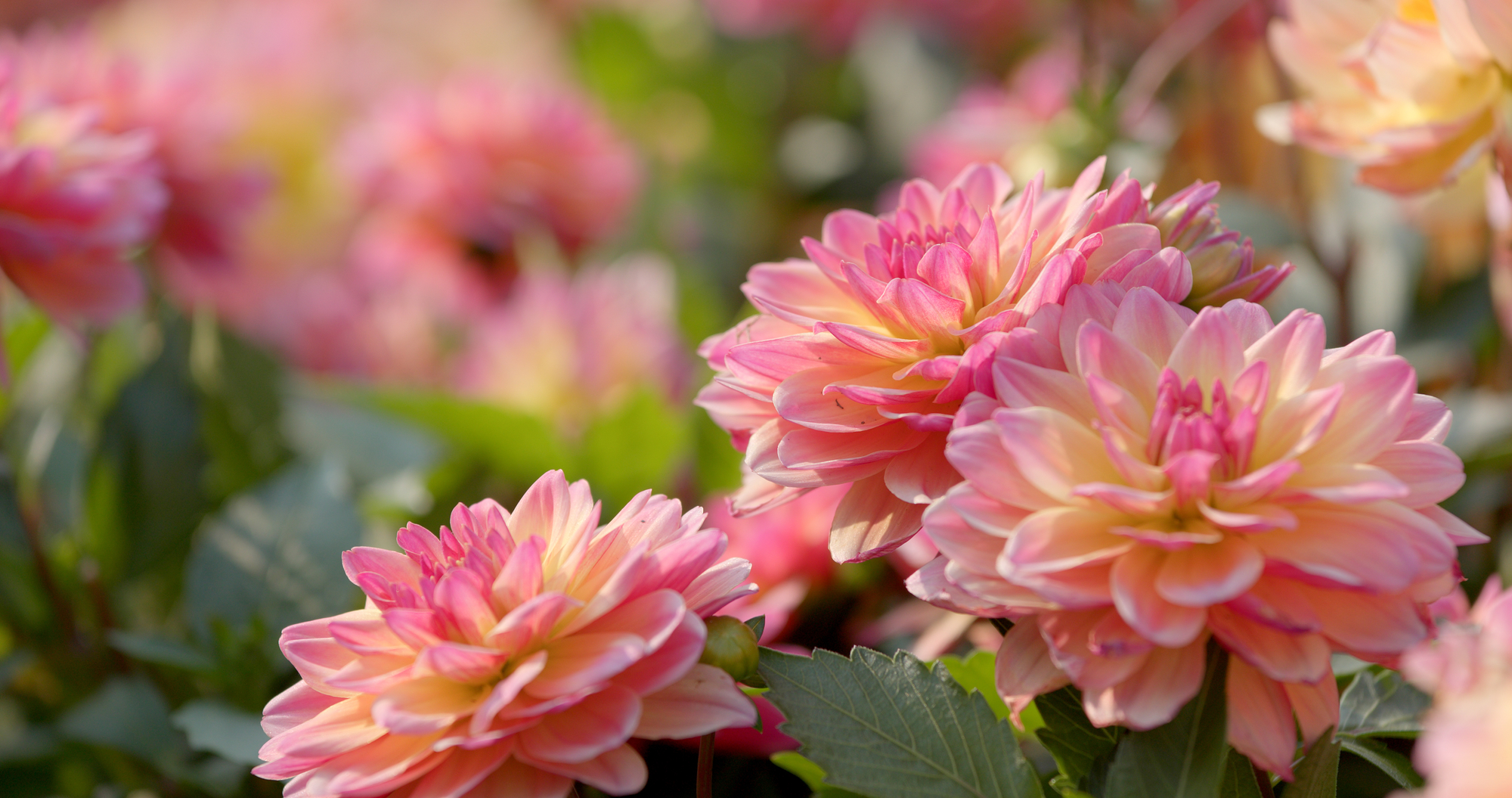 The Pacific Northwest is popular for having a vast array of plants which grow all season. In fact, a lot of the plants which grow at specific seasons in most parts of the world such as Carnations and Iceland Poppies, will not only thrive all year round in the Pacific Northwest but do so graciously the following year. Such kinds of plants usually have certain characteristics which make them drought tolerant and able to survive the little to no rain of summer, as well as cope with the constant rainfall during winter. Outlined below are some of the plants which can grow all-season in the Pacific Northwest.
1. Dahlia
The Dahlia plant is one of the commonest perennial plants that grow in the Pacific Northwest region. It is a low maintenance plant which comes in different species, color, and texture. Popular species of this plant are the ones that are colored yellow and burgundy. It is also known to grow to as tall as 6ft and almost 2 inches wide. If you are looking for a perennial plant that will create a sharp contrast in your landscaping, then the Dahlia is the right plant for you.
2. Solomon's Seal
This plant which is also called Polygonatum odoratum is characterized by arching bell-shaped flowers that appear to be very delicate. However, they are far from delicate because they provide the best sun shade. It is notorious for forming large colonies making it the best plant for providing shade. Solomon's Seal grows best in moist and well-drained soil and can grow to 3ft tall and 1ft wide.
3. Shasta Daisy
Another plant that grows all season in the Pacific Northwest region is the Shasta Daisy. It is a bright flower that has a sunny core flanked by white, crisp petals and is a great addition to any garden. This flower also attracts butterflies to it during the summer, bringing some extra activity to your garden. The Shasta Daisy can grow up to 3ft tall and about 1ft wide, and it is the best plant to bring some charm to your garden.
4. Primrose
This is another plant typical for growing all season in the Pacific Northwest region. The Primrose is one of the rarest plants which let you know the exact season in time because it presents different selections for the various seasons. Most times, the Primrose flower appears white; but can sometimes change to yellow or pink at different times during the day. In the evenings, however, this perennial plant is known to glow beautifully in the moonlight.
5. Lupine
Lupine is an all season plant which is the perfect addition for an architecturally inspired garden. It comes in small and tall sizes, but they are all very showy, having upright spires of flowers. Lupine also comes in many great colors including yellow, pink, red, white, purple and orange making it the perfect plant for whatever garden type you have. It grows best in light and moderately fertile soil.
Not many plants can survive harsh weather conditions. However, the plants mentioned above do well in such weather conditions, making them the best plants to keep your garden alive all-year round. At Levy's Lawns & Landscaping, we can help plant all-season plants in your Pacific Northwest garden to ensure your landscape is beautiful all year round. For more information Contact Us Today!