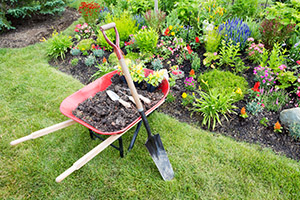 Landscaping for Large Yards
Large yards are great because you have more space to do whatever you want. However, just like landscaping small yards, you may run out of landscaping ideas for your large yard, after planting a garden and installing a swimming pool. If you're one of those homeowners with more yard space than you know what to do with, here are some landscaping ideas for large yard owners to explore.
1. Build Multiple Outdoor Living Areas
You can construct several structures on your large yard to serve various purposes. These include a gazebo that can serve as a cozy reading or meditation nook, a separate outdoor dining room where you can host large dinner parties, or an outdoor movie theater for entertainment. You can use different materials, from wood to rocks and paving stones, to build these structures to create an interesting landscape.
2. Install an Artificial Grass Lawn
One of the major problems of a large yard is that it takes more time and work to maintain. With an artificial grass lawn, you won't need to water or mow your large lawn regularly, and it needs little to no maintenance. You can carve out a small space for a garden or orchard, if you like, as well as cover some space with gravel or stone landscape designs.
3. Add Several Beautiful Features
Since you have lots of space, you can combine several landscaping features. Features like a decorative stone walkway and beautiful hardscaping designs can make a stunning impression. You can make animal or spiral topiaries, build a natural waterfall, install an outdoor fire pit, and even create a miniature golf course.
The secret to landscaping a large yard is choosing features that require little maintenance to keep your yard beautiful. At Levy's Lawn and Landscaping, we can help you landscape your large yard with several features to save you maintenance time and money, and increase your curb appeal. Contact us now or call 360) 876-6567 today!